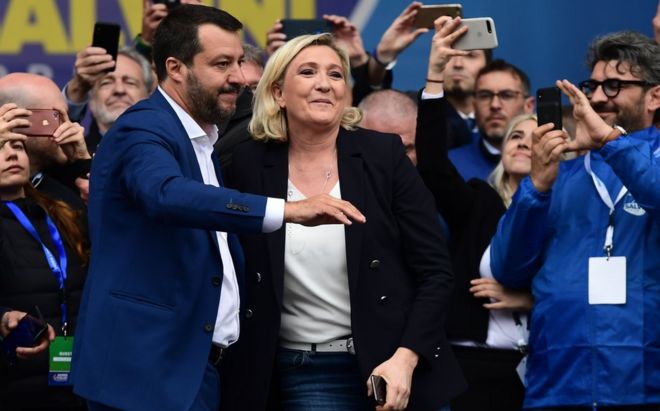 The populist far right are looking to this week's EU parliamentary elections to kick-start a pan-European nationalist alliance.
For years, they have tried to form a cohesive group, and now they have a figurehead in Italy's most powerful politician – Deputy Prime Minister and Interior Minister Matteo Salvini, previously the leader of a half-forgotten regional party.
But the challenges are clear. Days before the vote, one of the very few far-right parties in power in Europe was forced out of government in Austria amid a secret video scandal.
GIFTALWORLD correspondents report on the would-be alliance from around Europe.