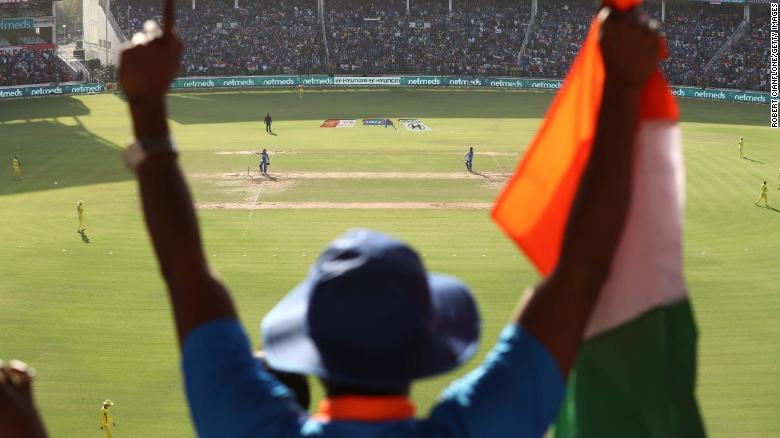 (CNN)In a country where cricket's unifying importance is tantamount to that of religion, the role of leading India into a World Cup comes with a certain divinity — both an unrivaled privilege and the not insubstantial pressure of carrying the weight of a nation's expectations on your shoulders.
"You are one among the billion people," former India captain Kris Srikkanth gushes, with the unequivocal passion that comes with having held a role for which an entire nation applies."You are literally an ambassador for the country.
You can't forget that you are representing a nation. You are not just a cricketer. You are captaining on behalf of India."Srikkanth only led India for a single tour and, by his own admission, it is not a portfolio that places him alongside the great cricketing leaders of a country that, if not the sport's original 'home,' is certainly its spiritual abode. Yet, Srikkanth's short tenure was time enough to understand the prestige of the position and the responsibility he held.
In a country where cricket means so much, Virat Kohli has become one of the nation's most significant figures.Vinoo Mankad. Sunil Gavaskar. Bishan Bedi. Kapil Dev. Sachin Tendulkar. Sourav Ganguly. Rahul Dravid. MS Dhoni. It is a lineage fit for the cricketing gods.And now the current incumbent; Virat Kohli. He's a man — statistically at least — living in a league of his own. With 41 one-day international (ODI) centuries in just 227 games, Kohli has rewritten the rulebook.
Only Tendulkar has made more hundreds in the format, though his 49 came in more than twice the number of innings. Ricky Ponting sits third on the list — 11 behind the India captain; quite simply, Kohli represents a dominance never before seen in white-ball cricket.