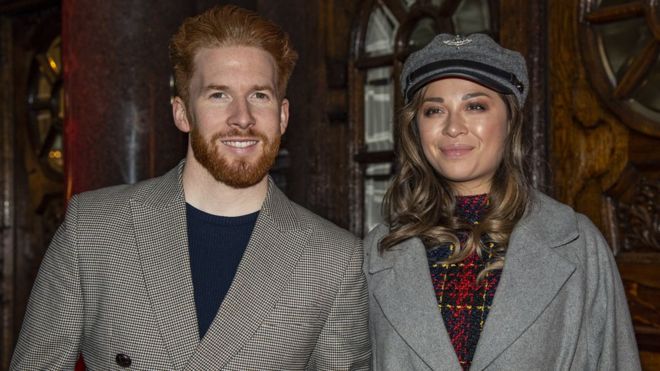 You have to hand it to Strictly Come Dancing professionals Neil and Katya Jones, they're resilient.
Just a few months ago the married couple were caught up in a media storm after Katya was snapped kissing her celebrity partner Seann Walsh on a night out.
Weeks of headlines and online debate about the transgression followed. The story, and the scrutiny of the Jones' relationship, just wouldn't go away.
But for Neil and Katya it was, at least in public, a case of keeping calm and carrying on.
Katya continued dancing with Walsh until they were voted off three weeks later. Neil, who wasn't partnered up, saw the series through to the end.
And now they're preparing another show of unity by staging Somnium: A Dancer's Dream, telling the story of how they met, fought to become World Latin champions – and fell in love.
With London's prestigious Sadler's Wells as the venue, the dance production at the end of June looks set to attract attention. Add to that the publicity's promise of "explosive" drama, and you've got bums on seats.
But before your mind starts racing, Somnium is a Strictly-free zone.
Neil who, as a seasoned choreographer, brought the show to life says "it's all separate, it's all completely different".
"For me, it was like something's happened, that's in the past. This is what we do. This is our career. We're dancers. And this is what I do, I create shows. So I'm not going to add something which isn't there."
"It was important for us to set that aside," confirms Katya. "We wanted to tell a celebration of our career together, which is getting to 11 years now. Everything that happened before is what got us into Strictly: hard work, being competitive. Surviving."